The pain diary is a standard, but basically useless, way of managing pain. We started our app, Pain Scored, with a simple premise: if we make the pain diary easy to use daily and help people see their own data, they make better decision. When given the proper tools, managed by a physician, their health will improve.
Likewise, we believe that when clinicians are given a broader set of data about an individuals health between visits, presented in a usable manner, it will lead to less office visits, more productive office visits when needed and better use of limited time. Basically, less computer time and more face time!
As physicians trained in pain medicine, we know that quality of life is more important than a simple pain scale. If we give people tools to properly measure their function, happiness and pain they will be in a better position to decide if their therapies, particularly powerful opioid medications, are helping them. These are hard things to measure, but incredibly important. We started with a few basic ideas:
Empowering patients leads to better care
Opioids are not inherently harmful, when monitored properly, they can be part of effective pain management
Quality of life is a more important indicator than a 10 point pain scale
Quality of life can be measured better when sampled frequently and from a variety of sources at different times
Functional improvement must be part of the assessment
The truth is that opioid pain medicine, despite the easy narrative painted in the press, is not inherently good or bad. What's needed is patient empowerment around it. With proper monitoring and education, patients don't need to fear addiction or inadequate treatment. With clinician connected monitoring solutions like Pain Scored, we can create an environment where physicians feel comfortable prescribing powerful medications. When part of a data driven system, insurers have shown they are likely to pay for management and treatment with fewer denials.
Patients can see when their medicines may be causing more h arm than good. Unlike any other situation in health, pain management is in a unique position to use Pain Scored as part of a compliance/REMS program.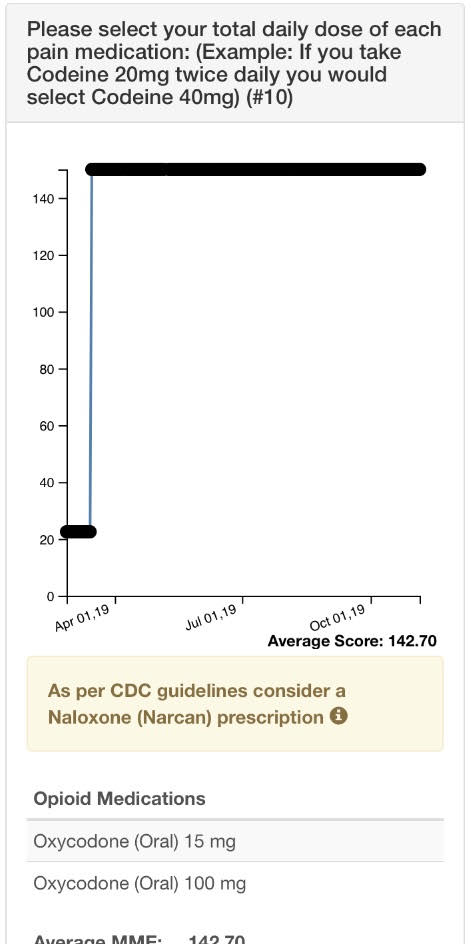 The above photo illustrates a patient's medication dosage being increased over time. But what effect does this have on the daily life of the patient?
This idea extends to non medical care where individual patients will have the data to show treatments are worth the price. Mental health providers, for example, will have the data to show improvements.m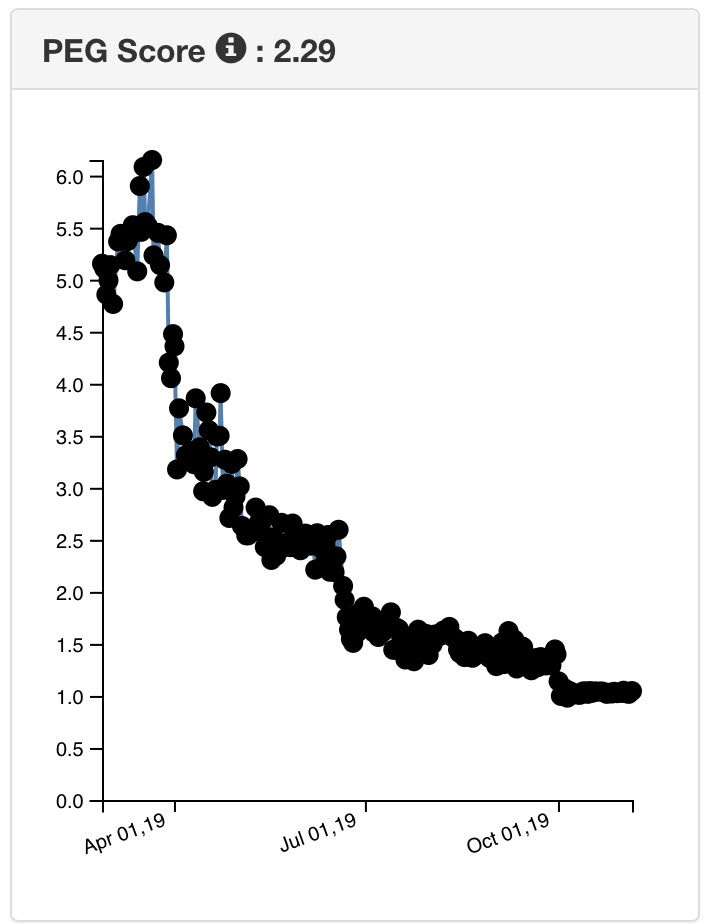 The above photo is from the same patient showing that the above medication changed has decreased Pain, increased Enjoyment in life, and increased General activity (thus the acronym PEG).
Beyond our application, we have combined our system with device manufacturers such as smart pill bottles and software manufacturers needing a service to optimize pain management.
But this is just the beginning. We are hearing from our primary care colleagues that they need more tools to help with monitoring, managing medication tapering, and predicting whether patients can benefit from referrals to specialists. We are developing these tools and view them as giving all physicians the tools needed to comfortably prescribe, monitor and optimize pain management.