Providing Insights for Pain Management.
Empowering Patients, Providers and Payers to use health data with integrity &amp purpose

For Individuals

Try it Today.
Read our Latest Whitepaper
Learn how Pain Scored is helping solve socioeconomic disparities in healthcare
Connect & Collaborate Remotely
Pain Scored is an intuitive mobile app platform for pain management designed to track health and deliver insightful data on pain, disease and well-being to an extensive network of physicians, healthcare professionals, and partners who provide care with Pain Scored. Pain Scored provide remote patient monitoring (RPM) and chronic care management (CCM) services.
Healthcare Providers
Pain management app to help reduce the information and knowledge gap between providers and patients.
Individuals
Gain insights into your health and share them from the palm of your hand.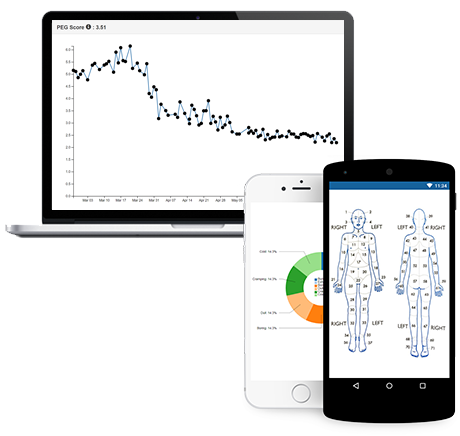 Health Systems
Proactively manage health and chronic disease with real-time data and insights for pain management.
Health Insurers
Manage resources while maintaining members' experience, satisfaction, and engagement.
Listen to Podcasts Featuring Pain Scored
Learn how Pain Scored is helping close the knowledge gap between care teams and patients in multiple care settings.
Better Insights for Pain Management = Better Health
Pain Scored combines quality bench-marking and reporting, intelligent alerting, remote patient monitoring, chronic care management, medication monitoring, and behavior modification into a single tool. Because care teams rely on information to diagnose and treat their patients, Pain Scored provides them with real-time knowledge and data of symptoms, conditions and patient feedback — keeping healthcare in motion.
2.1+ point*
Improvement in standardized depression scores.
1.5+ point*
Improvement in pain, enjoyment of life and general activity scores.
* In a study of engaged patients in a private practice clinic.
Our Comprehensive Pain Platform
The Pain Scored platform, a comprehensive app for pain management helps individuals take control of their whole health — and partners take care of whole populations' health — by proactively managing health and chronic disease between office visits. Pain and disease seldom take a day off — so why should healthcare?
Collect
Remote collection of self-reported symptoms, side effects and pain medications with our simple and user-friendly experience.
Track
Information is logged frequently using unique methods to create a clear timeline of one's whole health.
Evaluate
Data is aggregated using powerful backend analytics into interactive customizable reports to bring higher value and impact to care teams.
Manage
These reports are used by healthcare providers to make better treatment decisions using evidence-based data.
As Seen On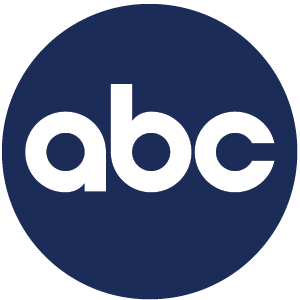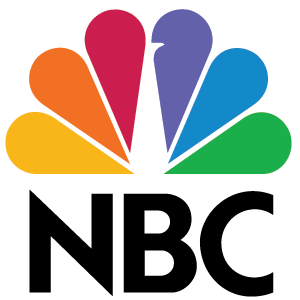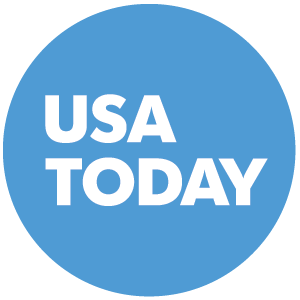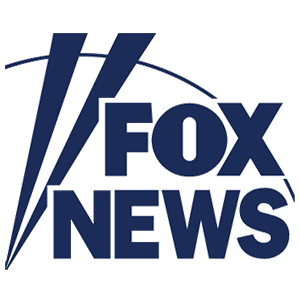 "Pain Scored has helped our care team take care of more patients with less resources. We are now able to assess the benefits of therapy and interventions more frequently. We feel Pain Scored is helping us manage patients both in person and remotely. Reimbursement through insurers make Pain Scored an obvious solution."
-Brinda K Navalgund MD
DNA Advanced Pain Treatment Center
"Pain Scored has saved my practice. This is the future of medicine - moving away from fee for service and moving toward monthly oversight - made reimbursable thanks to you."
-Pain Scored Physician User
"Pain Scored helps one start to understand their pain. As someone who suffers from chronic pain, doctor visits often leave a lot to be desired when it comes to diagnosis and/or treatment. Because pain levels may vary from day to day, it is difficult to discern what type of pain or to notice the patterns between lifestyle, time of day, location and severity of pain. I use the app everyday, and it has been very helpful to me, highly recommended!"
-Pain Scored Individual User