Proactive Health Management
Manage resources while maintaining members' experience and engagement.
Request a Demo
Benchmark & Monitor Outcomes for Members
Allow care teams to increase capacity and monitor treatment efficacy remotely.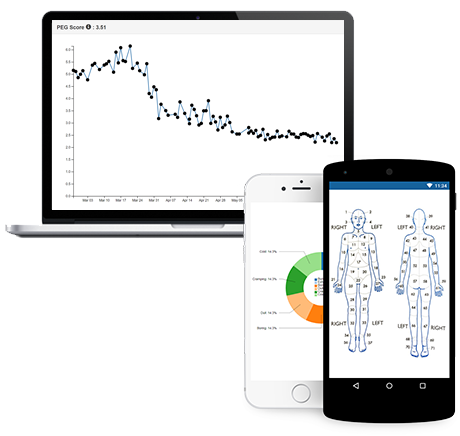 How Does Pain Scored Help?
By allowing care teams to proactively identify members who need additional support and provide clinicians with the information necessary to effectively manage resources.
Chronic Pain Treatment is High Cost, Complex, Chronic Care
1 in 5
Americans experience chronic pain
Twice
The utilization: ER, inpatient, urgent care & primary care
$3,337
Additional cost per patient per year
Better Insights = Better Health
Pain Scored combines quality bench-marking and reporting, intelligent alerting, medication monitoring, and behavior modification into a single tool. Because care teams rely on information to diagnose and treat their patients, Pain Scored provides them with real-time knowledge and data of symptoms, conditions and patient feedback — keeping healthcare in motion.
2.1+ point*
Improvement in standardized depression scores.
1.5+ point*
Improvement in pain, enjoyment of life and general activity scores.
* In a study of engaged patients in a private practice clinic.
Our Comprehensive Pain Platform
The Pain Scored platform helps individuals take control of their whole health — and partners take care of whole populations' health — by proactively managing health and chronic disease between office visits. Pain and disease seldom take a day off — so why should healthcare?
Collect
Remote collection of self-reported assessments by members between visits.
Evaluate
Care teams review member reports while performing care coordination throughout the month.
Manage
Repeat monthly to proactively manage health and chronic disease by empowering patients with information and data.
As Seen On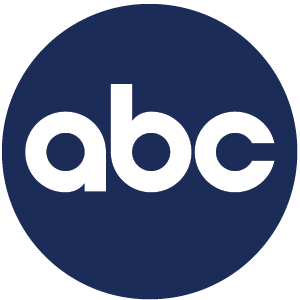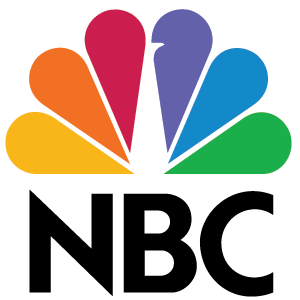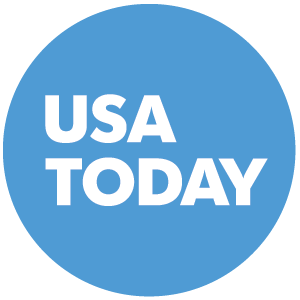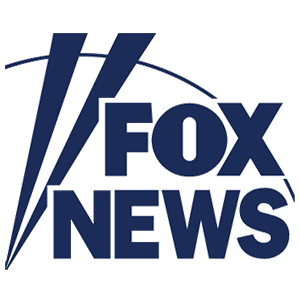 Want to see Pain Scored in action?
Contact our sales team to request your demo today!
Schedule Demo
Schedule an appointment with our sales team for a demo at your convenience.
Frequently Asked Questions by Health Insurers
Below you'll find answers to the questions we get asked the most when getting health insurers started with Pain Scored.
What is Remote Patient Monitoring (RPM)?
The focus of health care continues to shift from reactive care to preventative care. Remote Patient Monitoring (RPM) shows great potential to assist in the early identification, tracking, and treatment of problems such as addiction or depression before damages are irreversible. The Centers for Medicare & Medicaid Services (CMS) acknowledge significant opportunity to reduce healthcare costs through the improved care management and coordination that is integral to RPM. The introduction of new RPM billing codes encourages healthcare providers to engage in RPM by compensating them for time invested.
Pain Scored helps people gain insight into their own health and share it with their care teams. When given the proper tools and education, managed by a care team, health will improve. Our evolving platform uses standardized assessments to give a better view of pain, activity, and mood.
Why focus on chronic pain?
Chronic pain is the perfect example of high cost, complex, chronic care envisioned by Remote Patient Monitoring (RPM) codes. Chronic pain is highly prevalent with an estimated one in five Americans with some type of chronic pain. Patients in chronic pain have more than twice the emergency room, inpatient, urgent care, and PCP visits versus those without chronic pain. These additional costs amount to $3,337 per patient per year.
How does Pain Scored help?
Our goal at Pain Scored is to manage resources while maintaining members' experience and engagement. Pain Scored can help benchmark and monitor outcomes for your insured patients. We aim to further proactively identify your members who need additional support and provide care teams with the information necessary to manage resources efficiently. Our services go beyond pain management specialists – be it internal medicine, physical medicine and rehabilitation, neurology, or surgery. Our service seeks to empower care teams to better manage chronic pain as well and reduce specialist referrals.
What does this mean for your plan?
We collect patient data frequently between office visits to display trends and patterns. Providers are given access to quick, simple reports to increase capacity, and monitor more patients for harm remotely using a care teams approach. We help monitor for harm, provide care teams insights into diagnoses to prevent unnecessary care and referrals, track effectiveness of medications and procedures, improve outcomes, direct resources efficiently, and more. Through this process we help managing resources through data-driven, individualized care. In parallel, we save care teams time by improving practice efficiency – an additional bonus to your in-network providers. As a result, your plan will have healthier and happier patients, efficient, evidenced-based care teams all while managing resources efficiently – a "triple win."
How do my members access Pain Scored?
Pain Scored is available on most any internet connected device including Desktop PCs, tablets and smartphones – both Apple iOS and Android.
To learn more, contact us at sales@patientpremier.com.
Alternatively, we would be happy schedule a demo of the Pain Scored platform if you provide us your information here: Request A Demo. You may also schedule an appointment with our sales team for a demo at your convenience.
Do you offer Electronic Health Record (EHR) integration?
Yes, we offer deeper integration with popular electronic health records.
How does Pain Scored secure personal data?
We are committed to protecting the security and confidentiality of your personal data. The information collected and stored on secure servers, is protected by a combination of technical, administrative, and physical security safeguards, such as authentication, encryption, backups, and access controls.