Our Mission
Empowering Patients, Providers and Payers to use health data with integrity &amp purpose.
Meet our Team
Who we are
Creating patient empowering, lifestyle compatible products that improve care, coordination and education within healthcare.
Where we started
Founded by two pain management physicians who wished to ensure access to the best tools available.
Where we are going
Marry biology, technology, and data to provide the next iteration of healthcare products for currently unknown, complex unsolved medical problems.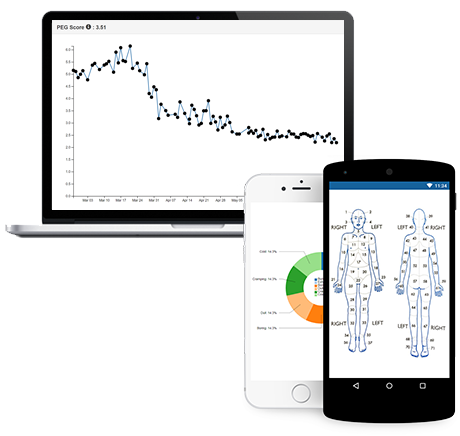 Listen to Podcasts Featuring Pain Scored
Learn how Pain Scored is helping close the knowledge gap between care teams and patients in multiple care settings.
Corporate Vision

The patient always comes first
You cannot improve that which you cannot measure.
Health Data must be easy to understand and use
Quality of Life is the most important indicator
We treat all customers (Patients, Providers and Payers) with compassion, respect, dignity and empathy.