A New Alphabet Soup of Codes can Improve Outcomes and Opportunities
Remote Care is a key component in the future of medical care. When the goal of patient care is improved quality of life, doctors need to measure how patients do between visits – in their day-to-day lives. This is particularly important in the setting of chronic disease such as pain management. With proper implementation, a practice can achieve major improvements in documentation, adherence, outcomes, efficiency and revenue.
This fits into an overall shift from reactive acute care to proactive patient-centered care. CMS (Centers for Medicare Services) has led the way by introducing new coding options to incentivize strategies to manage chronic disease, improve mental health care or prevent admissions.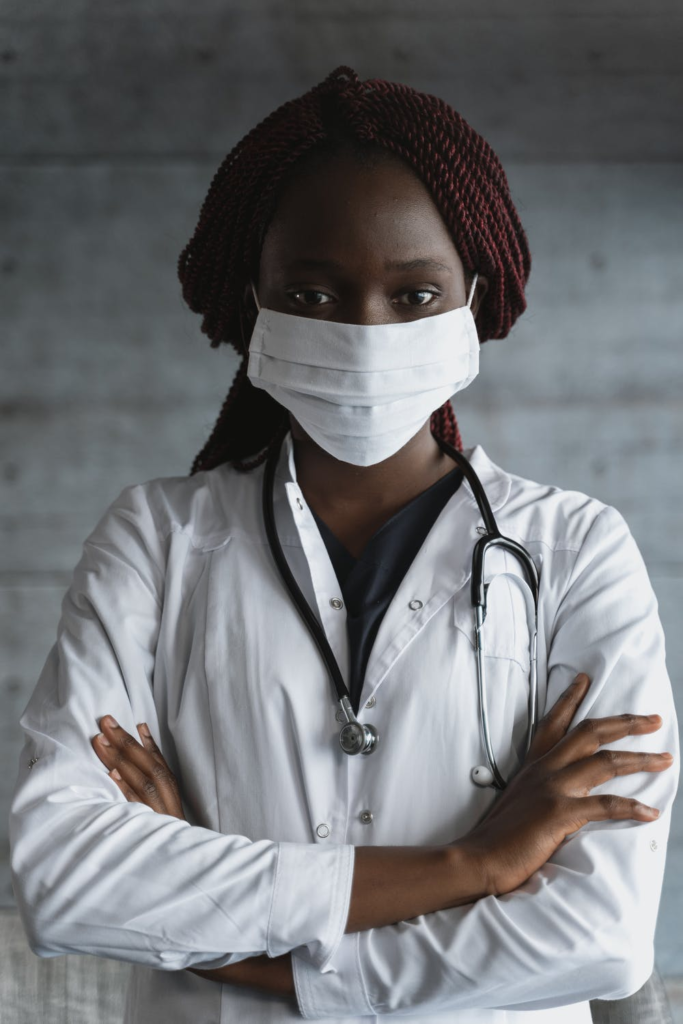 When thinking about remote care, many clinicians get lost in the alphabet soup of names and codes. If placed in the context of an overall strategy; however, the mix of codes required to benefit a patient is more clear.
Why is CMS doing this? Given that chronic illness accounts for 95% of all Medicare spending, there is a significant opportunity to reduce healthcare costs and improve quality through improved care management and coordination. Unlike traditional episodes of care charges, these remote care codes are time-based codes that require coordination over the course of a month and not just at a single visit.
Ultimately, clinicians need to think of a strategy that works for their individual practice and find the right mix of approaches to make it happen. For example, a cardiologist treating congestive heart failure may wish to combine passive device data from blood pressure cuffs and scales at home with remote outreach televisits or home visits. For this use case, a cardiologist may have options of RPM (Remote Patient Monitoring) and PCM (Principal Care Management) codes. A primary care physician may have CCM (Chronic Care Monitoring) and RPM strategies for a poorly controlled diabetic. A pulmonologist may look at RTM (Remote Therapeutic Management) and TCM (Transitional Care Management) for a recently discharged patient to prevent a hospital readmission. Once stable, they may develop a care plan that involves PCM and RTM codes. Finally, an approach for chronic pain may involve PCM, RTM and BHI (Behavioral Health Integration) with structured assessments for risk, disability, functionality, and mood.
The introduction of the new billing codes is intended to encourage physicians to invest in these programs to achieve better health.
Brief History of Remote Care
Remote care started with telemedicine. Its most primitive form was in the late 1800's when two physicians consulted over the telephone. Person-to-person video conferencing was first used in the late 1960's by NASA. RPM started when the Kaiser Foundation and Lockheed Missiles and Space Company created a remote monitoring system in a rural location that was lacking robust medical services. In this case, physician assistants sent instructions to a hospital or medical facility far from the patient or clinicians location.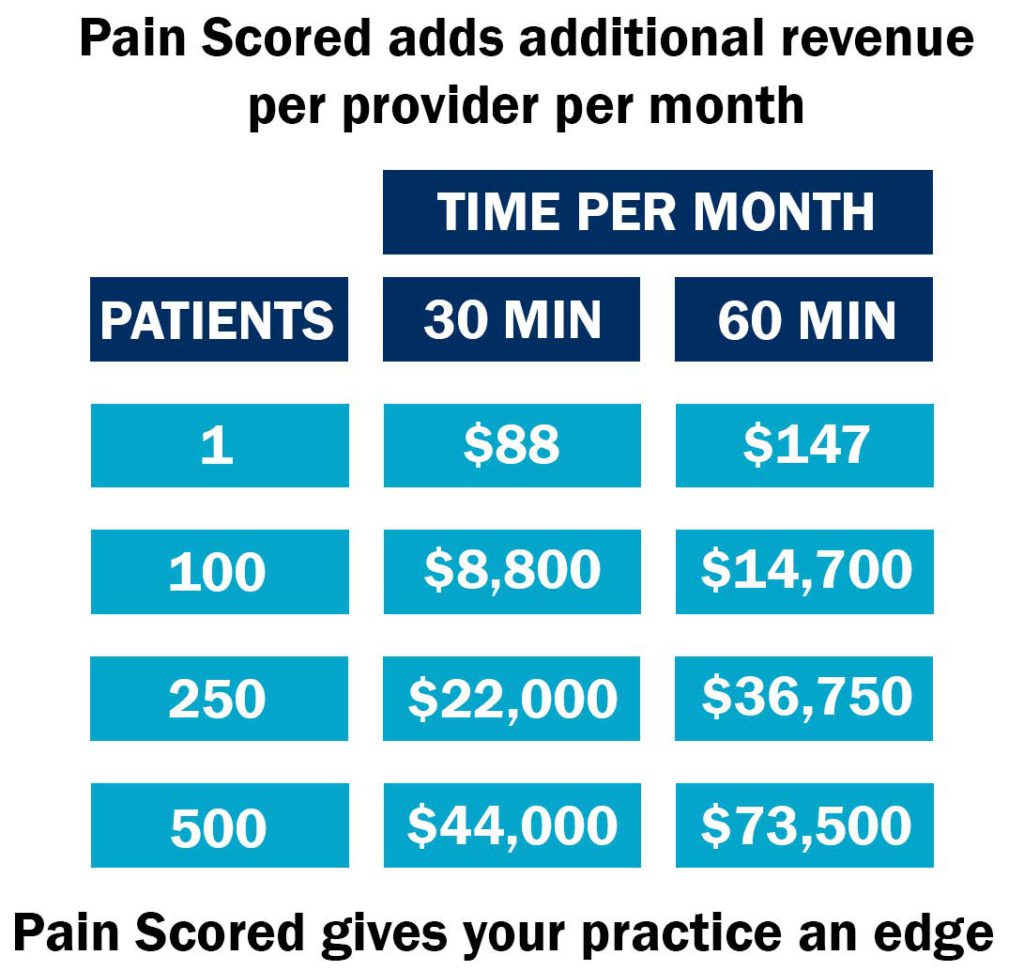 Recently, advances in technology have combined with legislation (The American Recovery and Reinvestment Act of 2009, HITECH Act, and the Affordable Care Act) to advance the adoption of telemedicine and remote care tools. Further catalyzing the adoption in 2018, when Congress expanded coverage by Medicare. Finally, social distancing measures due to COVID provided yet another catalyst to speed adoption.
Telehealth refers to two-way communication that replaces an office visit. Originally, telehealth was limited to rural settings with two-way synchronous communication. Since then, it has expanded to include audio-only and asynchronous communication. CMS broadened telehealth services during the COVID-19 pandemic. Many of these enhancements were expanded or made permanent for 2022. Virtual check-ins are a good example. It is critical to make sure these episodes are not double counted as part of the total RPM services time during a monthly billing cycle..
Overview of Remote Care Code Options
Chronic Care Medicine (CCM) – CCM debuted in 2018 by CMS under the Medicare fee schedule. It was created to incentivize the proactive management of chronic disease outside of a normal office visit. Under CCM, the patient's care team can bill for time spent managing the patients' conditions. This includes formulating a comprehensive care plan, interactive remote communication and management (usually over the phone), medication management, and coordination of care between providers. Since the provision of CCM falls under Medicare part B, both original Medicare and Medicare Advantage plans reimburse practitioners when CCM services are provided to eligible beneficiaries. Patients become eligible for the program by having two or more qualifying chronic health conditions that are expected to last at least 12 months or until their death, or if the patient's chronic health conditions put them at significant risk of death, acute exacerbation, or functional decline.
CCM has evolved to have multiple options and payment levels depending on the provider type providing service and the total time involved in care over a monthly period. For 2022, CMS has increased payments, released five new CPT codes, and expressed an interest in expanding access to CCM for patients.
Principal Care Management (PCM) – In 2020, CMS introduced PCM services via two time based codes. They are intended as services for a single high-risk disease or complex condition expected to last at least three months, and includes "establishing, implementing, revising, or monitoring a care plan specific to that single disease." This allows specialty providers to provide chronic management services related to one specific condition. These codes are being updated for 2022.
Remote Patient Monitoring (RPM) – RPM utilizes devices such as smartphones, glucometers, blood pressure cuffs, electrocardiograph units, pulse oximeters, etc to transmit data to providers. It does not require interactive communication and, instead, looks to aggregate and interpret physiologic data. CMS has introduced a range of codes which vary depending on the provider type and the total time spent.
Remote Therapeutic Monitoring (RTM) – RTM is new for 2022. RTM is designed for the management of patients using medical devices that collect "non-physiological data." CMS recognizes "therapeutic" data—not just "physiologic" data—as an important category of patient information that can be assessed remotely. Data such as therapy and medication adherence, therapy and medication response, and pain intensity can be collected and billed under the new RTM codes.
Compared to RPM, the RTM codes offer the promise of broader use cases and applications in patient care. At the moment, RTM is limited to respiratory and musculoskeletal conditions. They must be performed by the ordering team. The codes do extend to physical therapists, occupational therapists and respiratory therapists, which is new for 2022.
Behavioral Health Integration (BHI) – The separation of mental health from physical health was supposed to end with initiatives aimed at equal treatment of mental health conditions and substance use disorders in insurance plans. The current coronavirus pandemic and its related stressors has only increased our need for mental health services. Codes have expanded for increased access allowing basic mental health assessments, monitoring and treatment to happen remotely. When part of an overall approach to improving the complete health of a patient, BHI codes can be an effective strategy of improving care.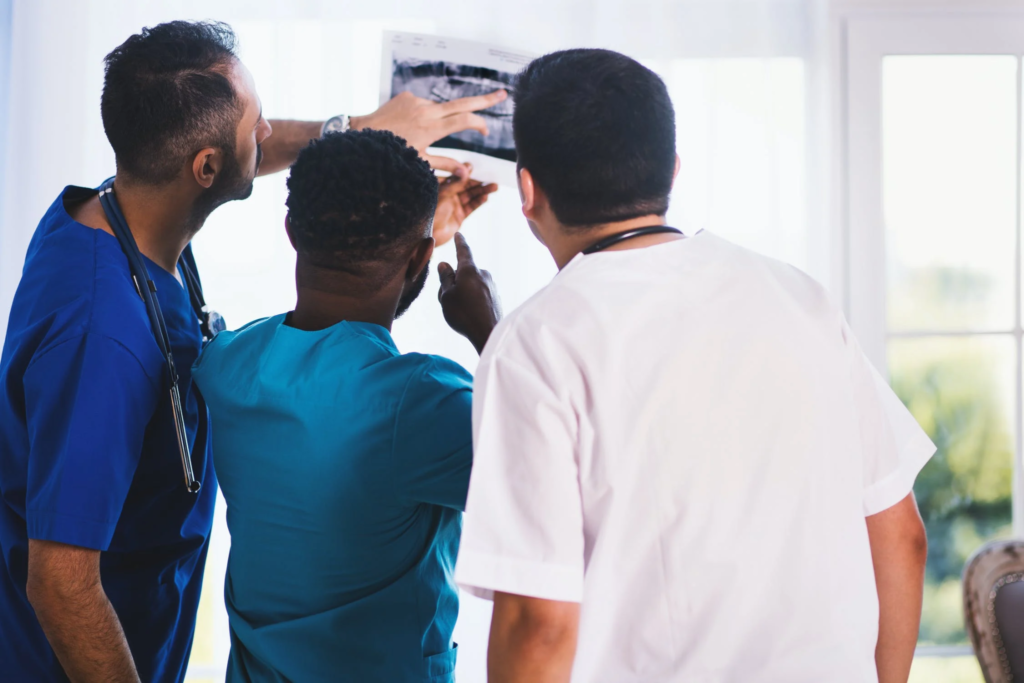 Transitional Care Management (TCM) – TCM refers to care management that occurs for 30 days from an inpatient discharge when patients leave facilities and return home or to a long term nursing facility (including acute care, psychiatric hospitalization, long-term care hospitalization, inpatient rehabilitation). The care given may be non-face-to-face including email or phone communication for example. The care may involve coordination with other providers and may be delegated to providers under the supervision of a physician..
At Patient Premier, we started with remote assessments of pain with our product Pain Scored. Since then, we have expanded to offer services from wellness to RPM and CCM. Call us for help putting all the pieces together to provide the best care you can to your patients.